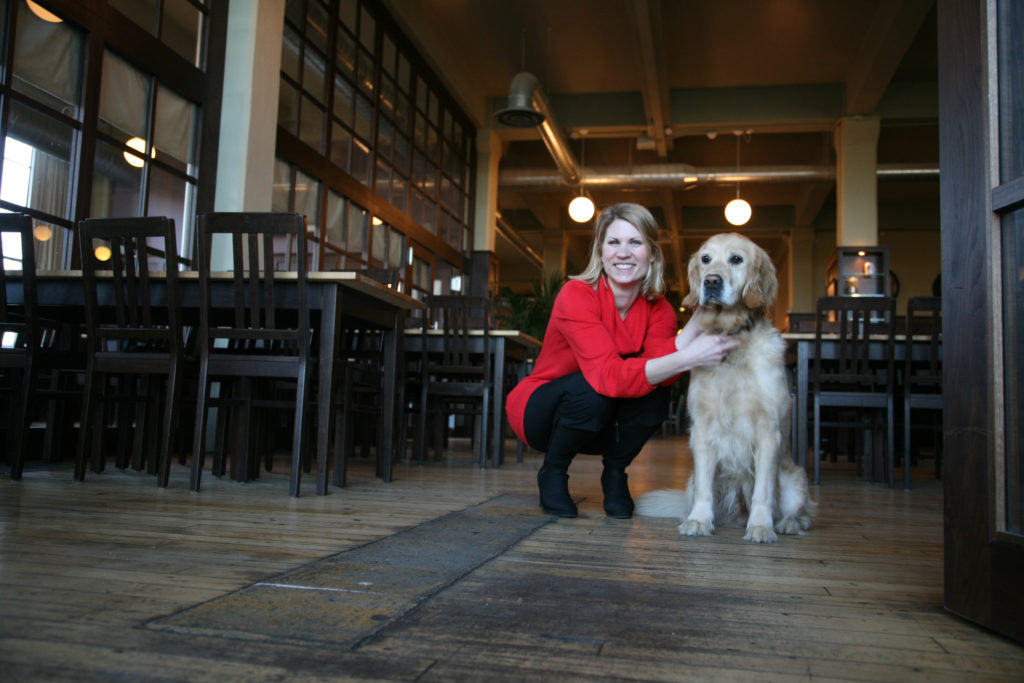 WHERE WE STARTED
Originally from Bavaria, Petra Wetzel first fell in love with Scotland on a school exchange near Stirling. She returned in 1994 to study at the University of Glasgow, and has been here ever since.
The idea for WEST, a German-style brewery abiding by the German Purity Law, was born when Petra's father first visited her in Glasgow and couldn't find a beer like the ones he enjoyed at home, so Petra decided to take matters into her own hands.
Safe to say Herbert is happy now.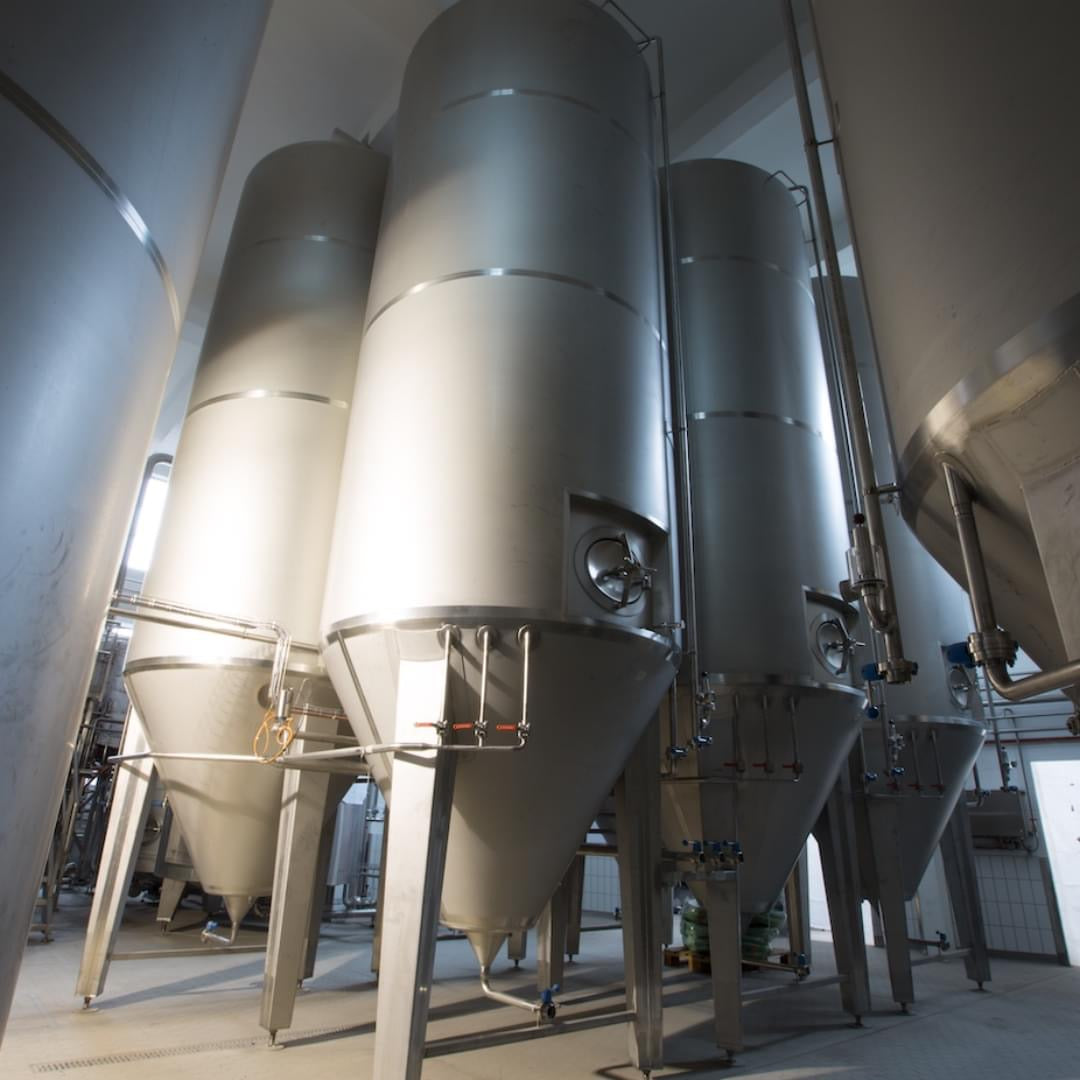 THE JOURNEY
In 2006 Petra opened WEST on the Green — a brewery, bar and restaurant on Glasgow Green, despite having never drunk a full pint of lager before opening WEST. Since then WEST has received lots of awards for both the beer it produces and the service it delivers.
The growth of WEST has been staggering, developing from a self-contained German-style beer hall and brewery into a successful distribution operation. WEST on the Green was named 'Scotland's Pub of the Year' at the National Pub Bar Awards in 2016.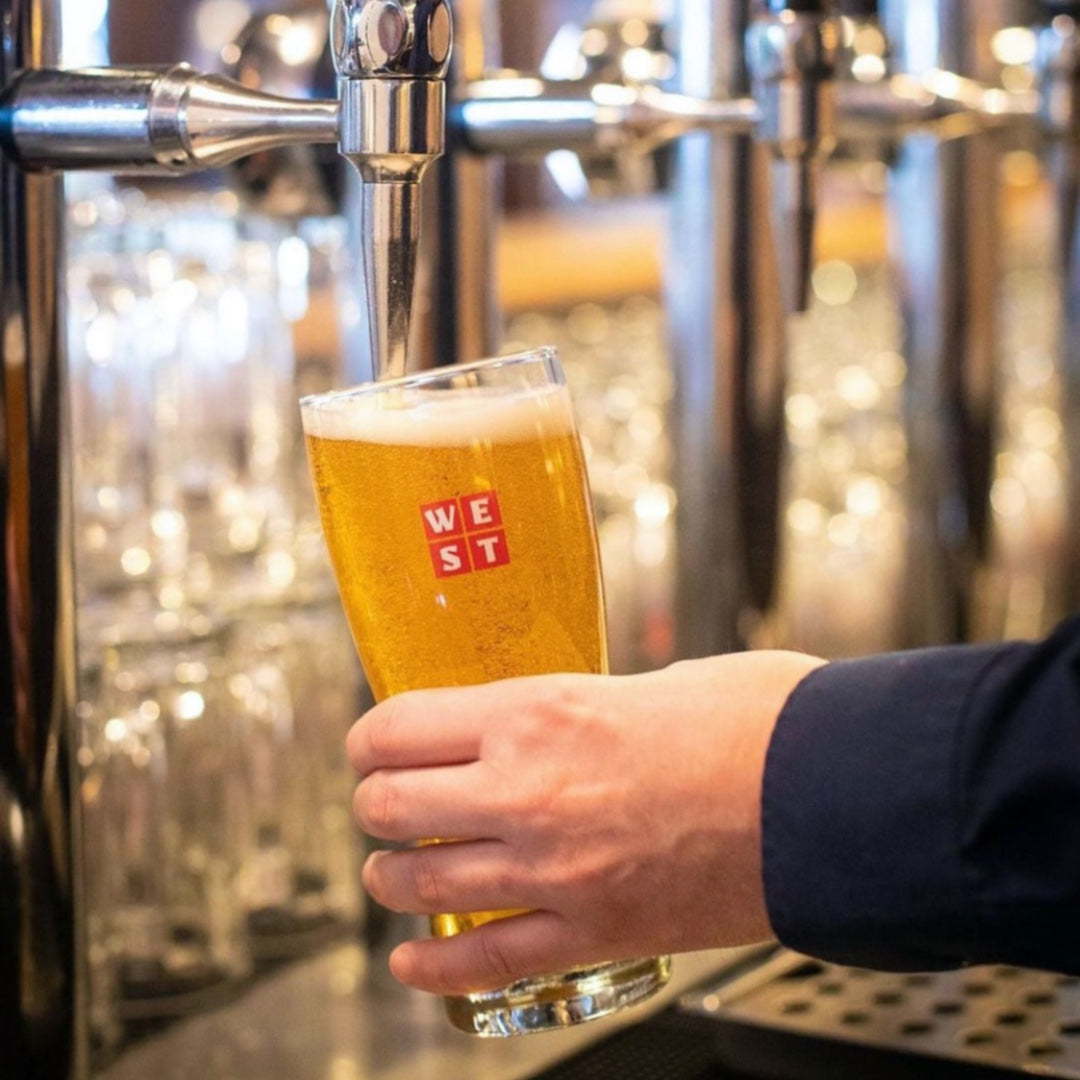 REINHEITSGEBOT
(RINE-HEIGHTS-GE-BOAT)
WEST is the only UK brewery to produce all of its artisan lagers and wheat beers in strict accordance with the Reinheitsgebot — the German Purity Law of 1516. The law prescribes the use of water, malt, hops and yeast only, serving as a promise of purity and quality. WEST has been brewing to these time-honoured standards since 2006, merging centuries of traditional practice with state-of-the-art equipment.